IEWorks is in the process of becoming a 501(c3) nonprofit organization. It is currently governed through a leadership committee and executive level group working in collaboration with JVS. At this time, JVS is the fiscal and program sponsor, providing guidance and support towards building the regional consortium. As IEWorks grows, additional representatives will be added from signatory agencies.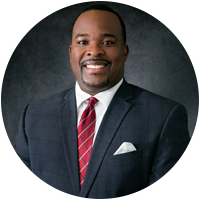 Channing Hawkins
Channing Hawkins was elected to the Board of Directors in November 2019.  He represents District 4, which includes Rialto, Colton, Bloomington, and unincorporated areas of San Bernardino County. 
Professionally, Hawkins is Special Assistant to San Bernardino County Fifth District Supervisor Joe Baca, Jr. He serves as the senior advisor to the Supervisor on critical issues of economic and regional significance; acts as legislative liaison with state and local offices and agencies joint power authorities. Before the County, Director Hawkins served as an adviser to the California State Assembly, U.S. Congress, and U.S. Department of Agriculture.   
Director Hawkins earned a law degree and undergraduate degree from Howard University in Washington, D.C., is a proud member of the Ecclesia Christian Fellowship in the Del Rosa Community of San Bernardino and is a committed husband and father of three boys.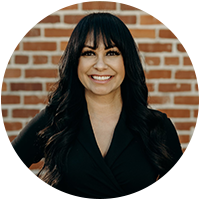 Gracie Torres
Gracie Torres joined Western's Board of Directors in December 2018 and now serves as Vice President. She  represents Division 2, which includes portions of the City of Riverside located southeast of the 91 Freeway and west of the 215 Freeway, portions of Lake Mathews, March Air Reserve Base, and Woodcrest.
Gracie Torres is a longtime Riverside resident and a proud product of Riverside Unified School District schools as well as Riverside Community College. Her passion for water quality and environmental science developed when she earned her Bachelor's degree in Chemistry/Biochemistry and a Master's in Earth and Environmental Sciences from California State University, San Bernardino (CSUSB). She is currently working on a Doctorate in Public Administration at Cal Baptist University (CBU).  Professionally, she is a water chemist and water quality compliance planner with Riverside County Flood Control and Water Conservation District and is an adjunct chemistry professor at CSUSB.
Gracie Torres and her husband live in Riverside with their three children. Her current term on the Western Board of Directors expires in December 2022.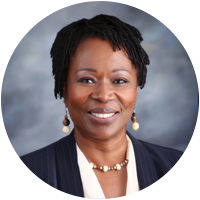 Jasmin Hall
Jasmin Hall joined Inland Empire Utility Agency Division 4 in 2013. Director Hall represents the city of Fontana, portion of the unincorporated territories in the city of Fontana's sphere of influence, portion of Rialto, portion of Bloomington, and unincorporated territories in the city of Rialto's and city of Fontana's sphere of influence.
Director Hall serves as President of the California Association of Sanitation Agencies; Chair of the Santa Ana Watershed Project Authority Commission; President of the Chino Basin Regional Financing Authority; Director of the Inland Empire Regional Composting Authority. Director Hall also serves as a representative to the Association of California Water Agencies, Regional Sewerage Program Policy Committee; and as an alternate representative to the Chino Basin Water Bank.
Director Hall previously served as Secretary of the Fontana Planning Commission and as Chairwoman for the Fontana Parks and Recreation Commission.
Director Hall holds an MBA degree with a specialization in Human Resource Management from National University, San Diego, a BS degree in Business Management from University of Phoenix, San Diego, and a Project Management Certification from University of California, Irvine.
Scott Goodell
Scott Goodell experienced program manager with over 14 years of experience designing and delivering high-profile career pathway training programs for workers in labor/management partnership settings.  His career has included work with UCLA's Labor Occupational Safety and Health Program, Building Skills Partnership, and most recently, SEIU UHW-West & Joint Employer Education Fund. Scott holds a BA in Latin American and Latino Studies and a holds a Certificate in Project Management from Cal State Los Angeles.
Elizabeth Toups
Elizabeth has over 25 years of experience leading workforce education and training strategies, with particular expertise in the utilities and healthcare industries. Elizabeth recently led research to identify workforce capacity and training needs to connect people to water industry jobs in the Bay Area, which resulted in the Water and Wastewater Career Pathways report.
Prior to JVS, Elizabeth served as the Executive Director of the SEIU UHW-West and Joint Employer Education Fund. She received her master's degree in Public Administration from Golden Gate University and her bachelor's degree from the University of Kentucky.